| | |
| --- | --- |
| <![if !vml]><![endif]> | "What's happened in past" |
2009
Over the course of the last couple of months we have held fund raisers to help raise some money and to get the word out to the communities. The first fund raiser was a change drive held at the Coudersport Elementary School (April 1 thru April 8, 2009)with all the children being asked to collect as much change as they could from family, friends and neighbors. In the course of one week, the children collected $602.97 from 29 classes. Mrs. Gentzyl's class was the winner with a total collection of $198.44 which also won them a pizza party donated by Fox's Pizza of Coudersport. The Backpack program would like to thank the Staff and Students of the Coudersport Elementary School for their participation and Fox's Pizza for their donation of the pizza.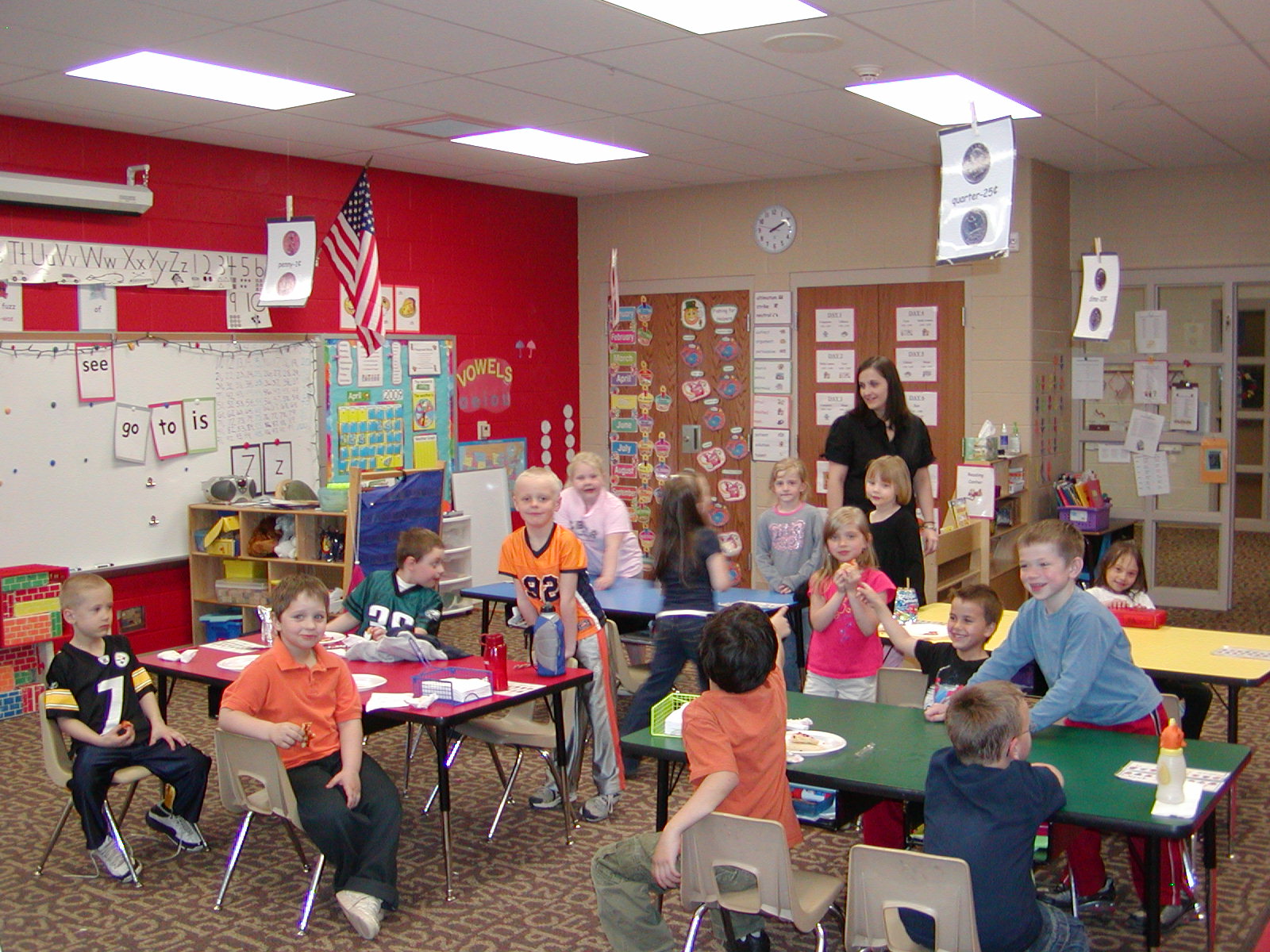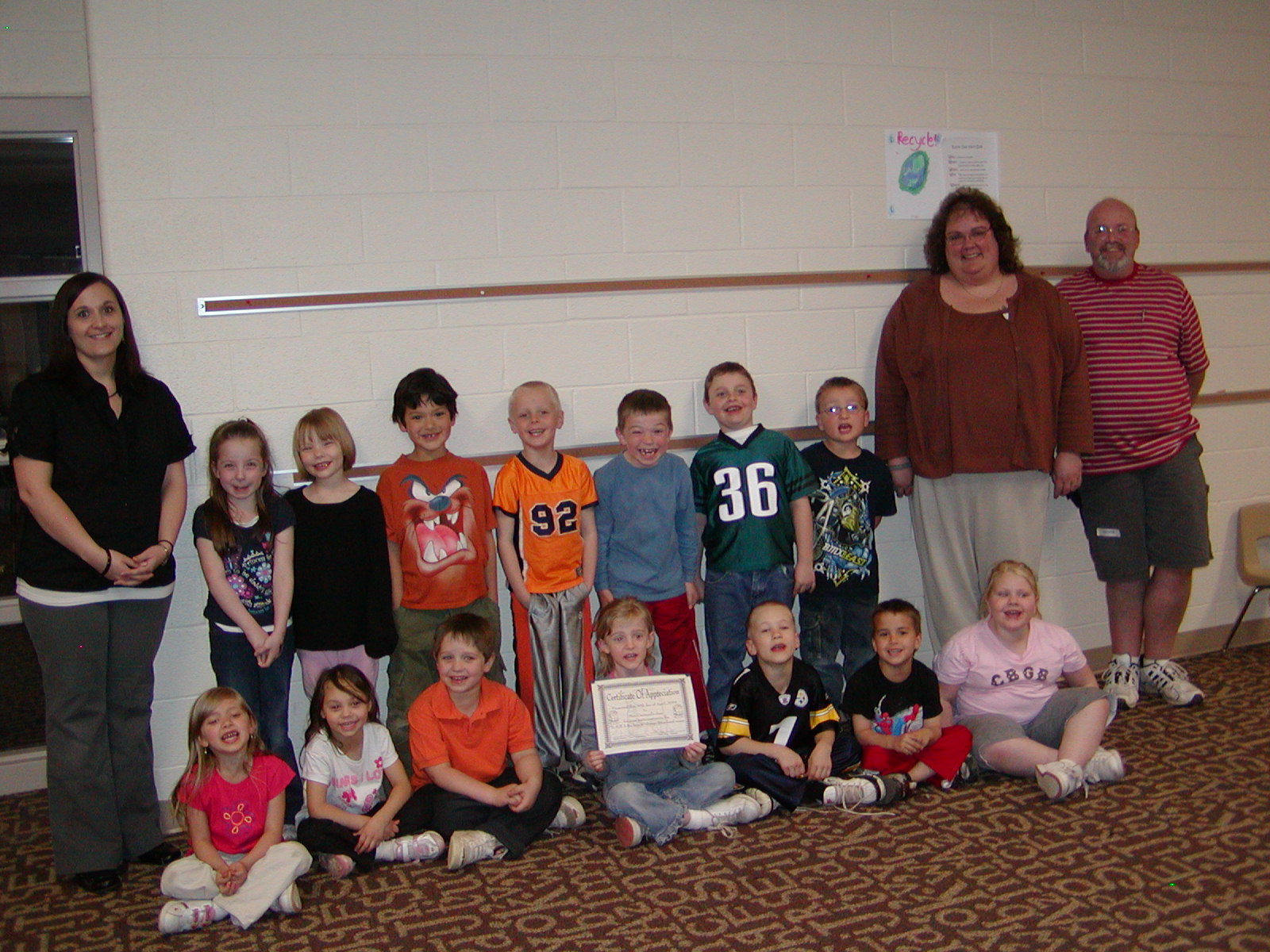 On May 2nd, 2009 the Roulette Red Hatter's (It's All About Us - Mainly Me) held a benefit Bake Sale in front of Coudersport Florists. Members of the Hatter's and Backpack program donated homemade baked goods that brought in a total of $256.00 in donations to help the program. The Red Hatters will be holding a benefit Spaghetti Dinner in September to benefit the program as well...with continued support we will be able to help more children in more areas. Thanks to the Red Hatters for their continued support.
The Backpack program held a Bake Sale during the town wide yard sales in Roulette on May 9th. Thanks to Fay Hauber for donating the old 6B's Craft Barn area for us to setup our bake sale. In a two hour time frame we collected around $75 in donations from the donated baked goods. Thanks to all that donated and purchased the homemade goodies.
2010
On May 3rd we kicked off our first fund raising event with a change drive at the Eldred Elemntary school. From May 3rd to May 14th students collected as much change as they could from family, friends and neighbors to see which class could collect the most. At the end of the collection, Ms. Boten's class was the winner. The class was treated to a pizza party donated by Costa's Supermarket and Robin Mazurcawitz. The Backpack program supplied the juice boxes for the pizza party. The total collection amount was $131.78.
On May 15th we held our second fund raiser for the year. A Walk/Bike/Skate-A-Thon was held in Roulette with a 1 mile course setup. Approximately 25 people participated between the hours of 9am and 4pm and raised over $850. Participants were asked to solicit donations from family, friends and neighbors. Participants used assorted means of getting around the 1 mile course...the methods ranged from riding a bike, to walking, roller blading or running. Prizes were given as follows: Youngest walker - filled backpack, Oldest walker - Two Mile gift certificate / Most laps - MP3 player / Most money collected - skateboard and McDonalds gift certificates. All the prizes were donated by local people and businesses. Hot dogs and juice drinks donated by the Backpack program were given to participants and purchased by people that were attending the T-Ball game next to the start line. After a very long sunny day, Mia Snyder and Jaminson Haskins won the most laps prize with 42 & 43 laps each. Plans are starting for next years walk.
On July 9th we attended the Jubilee in Elkland PA to get information out about the program in that area. Unfortunatley we only collected $28 worth of donations but at least we made an appearance in the area. Elkland is one of the areas that we are planning on expanding in to.
Around the end of June we started our next fundraiser. The organization purchased an Acer Aspire One Netbook computer to raffle at a cost of $271.03. Tickets will be sold for 1 for $1.00, 6 for $5.00 or 13 for $10.00. The drawing was held on September 4th which cover's the time frame of the kids going back to school or college. Ticket printing was donated by TC Specialties of Coudersport. The winner of the computer was Kathy Brook's son of Austin. The fundraiser raised about $333.97.
On July 12th we started the collection of items to fill backpacks. In the first 3 weeks we had received minimal donations. On July 29th we posted another request for supplies stating that we were not getting what we felt we were going to need for this year. The first filling of Backpacks is scheduled for around the 2nd weekend in August. The Riverside United Methodist Woman have donated their social hall to be used for the packing location. By about the end of September we had distributed 521 backpacks in about 10 to 15 different towns.
On October 2nd we had a community Chicken BBQ fundraiser with everyone invited and asked to bring a dish to pass. Approximately 20 people showed up with others stopping in and purchasing chicken dinners to take with them. The Backpack program purchased the chicken at a cost of $49. Kenny Main started cooking chicken about 8am on his donated portable grill so that we were ready for early stop ins by people to pick up dinners to go. At the end of the day we sold or had eaten all but about 20 pieces of chicken that we put in the freezer and ended up selling the next day. This fundraiser brought in about $217 after the price of the chicken. We will be do another BBQ next year but it will be held earlier when there is better weather.
The final fundraiser was started around the end of September. We held another raffle for a Wal-Mart gift card and $250 cash. Tickets were sold at a cost of $1.00 each or 6 for $5.00. The winners were drawn at the Roulette Fire Hall by Richard Dugan. The first ticket drawn was Dorothy Smith who won the $250 cash. This ticket was put back in to the bucket and the 2nd ticket drawn was Joanne Freeman. Tickets did not sell real well this year for some reason. This fundraiser only brought in about $372. We will do this fund raiser again next year.
The paperwork to file for 501(c)3 status was finally completed by Linda Hunt after about 1 year and 3 months of trying to get it completed and filed around November 3rd. We are hoping to have this status by the end of 2010 so that we can start 2011 as a Non-profit organization. This cost us $400 for the filing fee and $500 for consultation and completion of the paperwork by Linda. A notice was received around November 29th that the IRS had received our paperwork and payment and would be forwarding to the appropriate people for review.
We purchased another batch of water bottles to be used when packing backpacks in 2011 and also for events that we attend over the course of the year. This year we bought 1000 bottles because we ran out with the 500 that we bought for 2010. The cost of this years order was $540 which included free shipping and we also took advantage of a 20% Cyber Monday sale through Discount Mugs.com which is where we bought them last year. Last years order was $394 which included 500 water bottles and setup fees for the initial artwork. This figures out to costing us an additional $146 this year to get 500 more bottles than last year. Deb Grubbs from Erie Homes for Adults & Children will be heading up the cap installation on these water bottles with the folks that she has at her facility.
Over the course of the year we were able to purchase items that are generally not donated or not donated in quantities enough to be sure that all the backpacks get them. We purchased colored pencils, markers, erasers, pencil sharpeners and packs of kleenex through Dollar Days.com where we were able to buy case lots and receive free shipping. We also had purchased approximately 8 cases of backpacks. At the end of the packing there is 4 cases left to start for next year. We will purchase more backpacks at the beginning of 2011 when the new models are out.
2011
We are still in the process of finalizing our 501(c)3 paperwork with Fink Law Office. They are working diligently to get everything corrected and the paperwork filed again. The original paperwork was filed improperly which caused us to have to dissolve one corporation and file as a new one. The last of this paperwork has been received and forwarded to the state...we are hoping to have everything finalized by the end of July.
We attended the Elkland Jubilee on July 9th and sold Walking Tacos. We had enough supplies to make around 540 tacos and we sold only about 119. We're not sure if it was the weather or because it was the week after the 4th of July weekend and no one had any money. We had a lot of compliments on the one's that were sold so the product was good we just needed more people. Thanks to the Jubilee crew for all your hard work....you did a great job once again.
The big news for this year is that we finally made it in to the Bradford area. We will be working with Georgia Newhouse on assorted fund raisers, etc. to help raise funds for the program and with distribution of backpacks. With this connection we hope to be able to help 700 children or more this year. To date we have been able to help children in over 15 towns and and 3 different counties.
We started our first fundraiser at the beginning of February. We are selling cases of Troyer Farms potato chips at a cost of $10.00 for a case of 36 bags. This fundraiser will run until the end of March and orders will be delivered around April 16th. We are hoping that this will be our big fund raiser this year.
We will be holding our 2nd annual Walk/Bike/Skate-A-Thon on May 21st in Roulette.
Follow up on our fundraisers:
Our potato chip fundraiser went very well. We sold 598 cases of chips and pretzels and brought in over $3,000. This was our biggest fundraiser we have ever held and will be using again later in the fall of this year.
Follow up on the potato chip fundraiser...when I called to place an order for another fundraiser that we were planning I found out that the original order (the 598 cases) had been billed incorrectly. Unfortunately this is the reason that we had made so much money on the chip fundraiser. Future chip fundraisers may not bring is as much money unless we sell even more cases of chips. Troyer Farms marked this up to their error so we were not charged any additional monies.
The Walk-A-Thon was held on May 21st. Unfortunately the Thon didn't go as well this year as it did last year. Approximately 10 children and 1 adult attended. We brought in around $240 between sponsorships and donations. The winners of the prizes were Priscilla Watson for the oldest walker (this is Priscilla's second year in a row to win this prize), Josh Kent for most money collected, Zach Haskins for the most laps and Levi Howard for the youngest walker. All of the prizes that they received were donated by First Fork Lodge of Costello, Gauld's Corner Store of Coudersport, Lapps Logging of Port Allegany and BG's Engine Clinic of Roulette. Thanks to Zach for helping us get setup before the Thon and Kiera Keck for helping me clean up afterwards. Also thanks to everyone who participated and to those who donated prizes.